Traffic Panic: Boom Town - Vehicles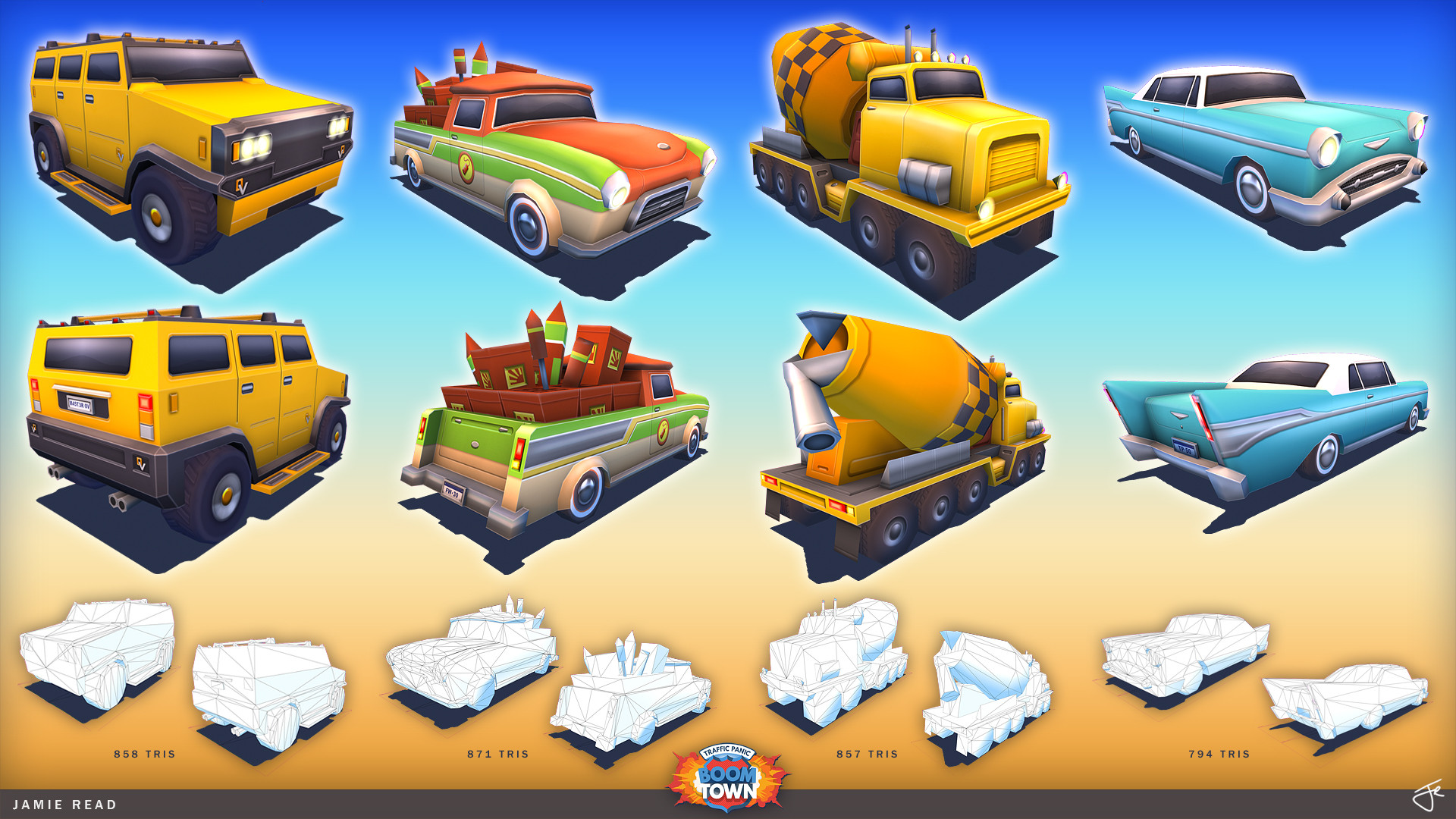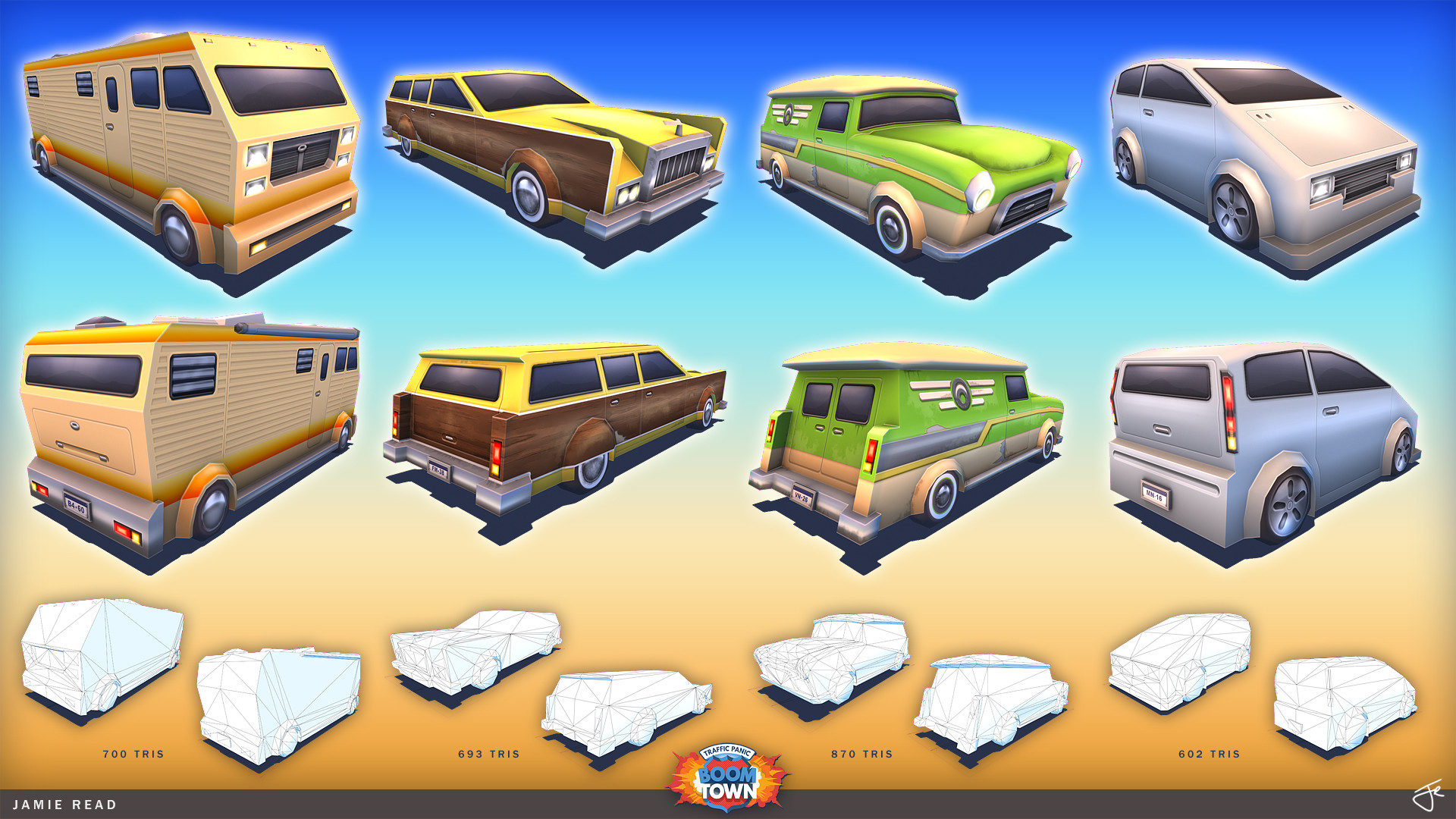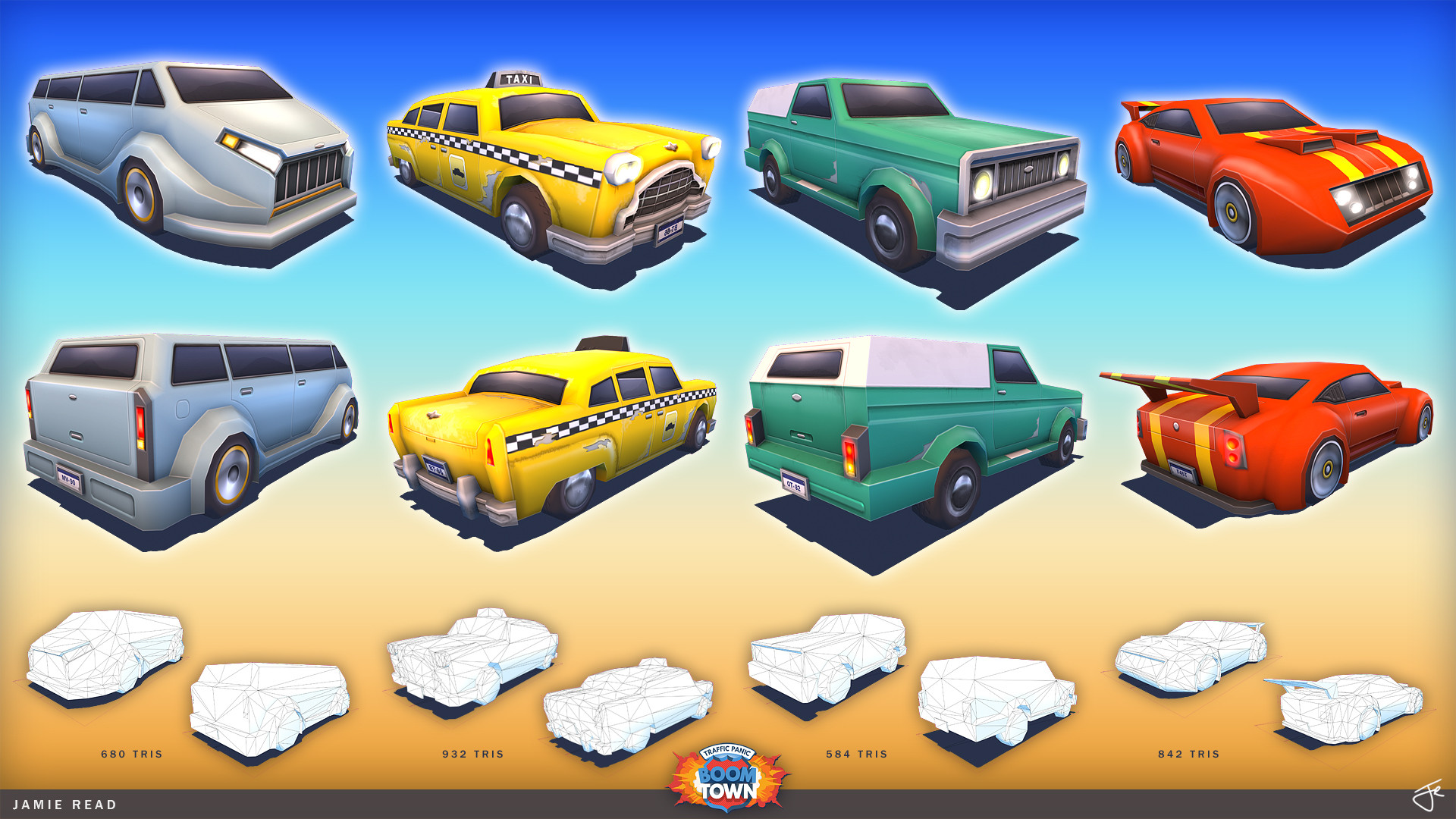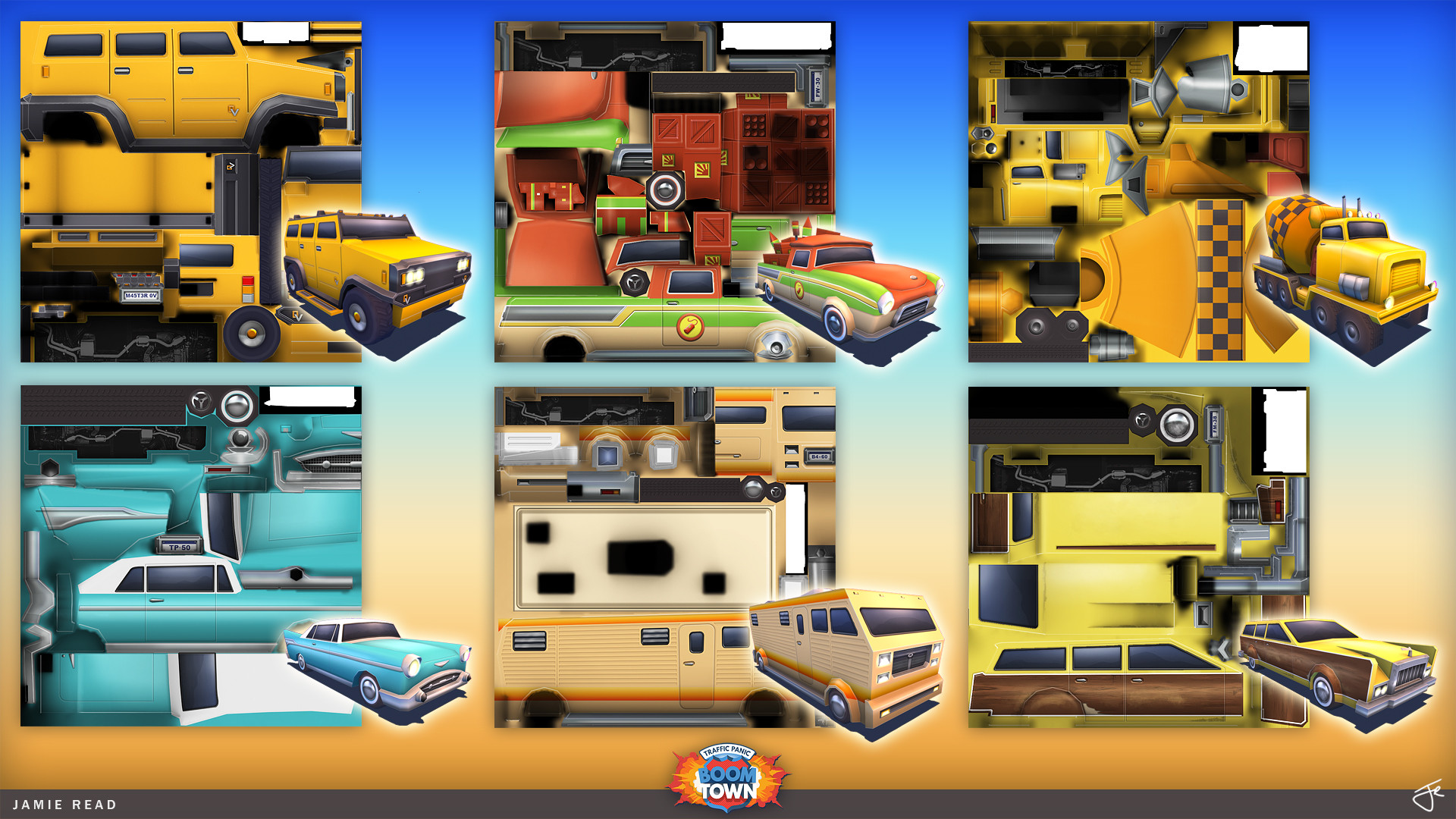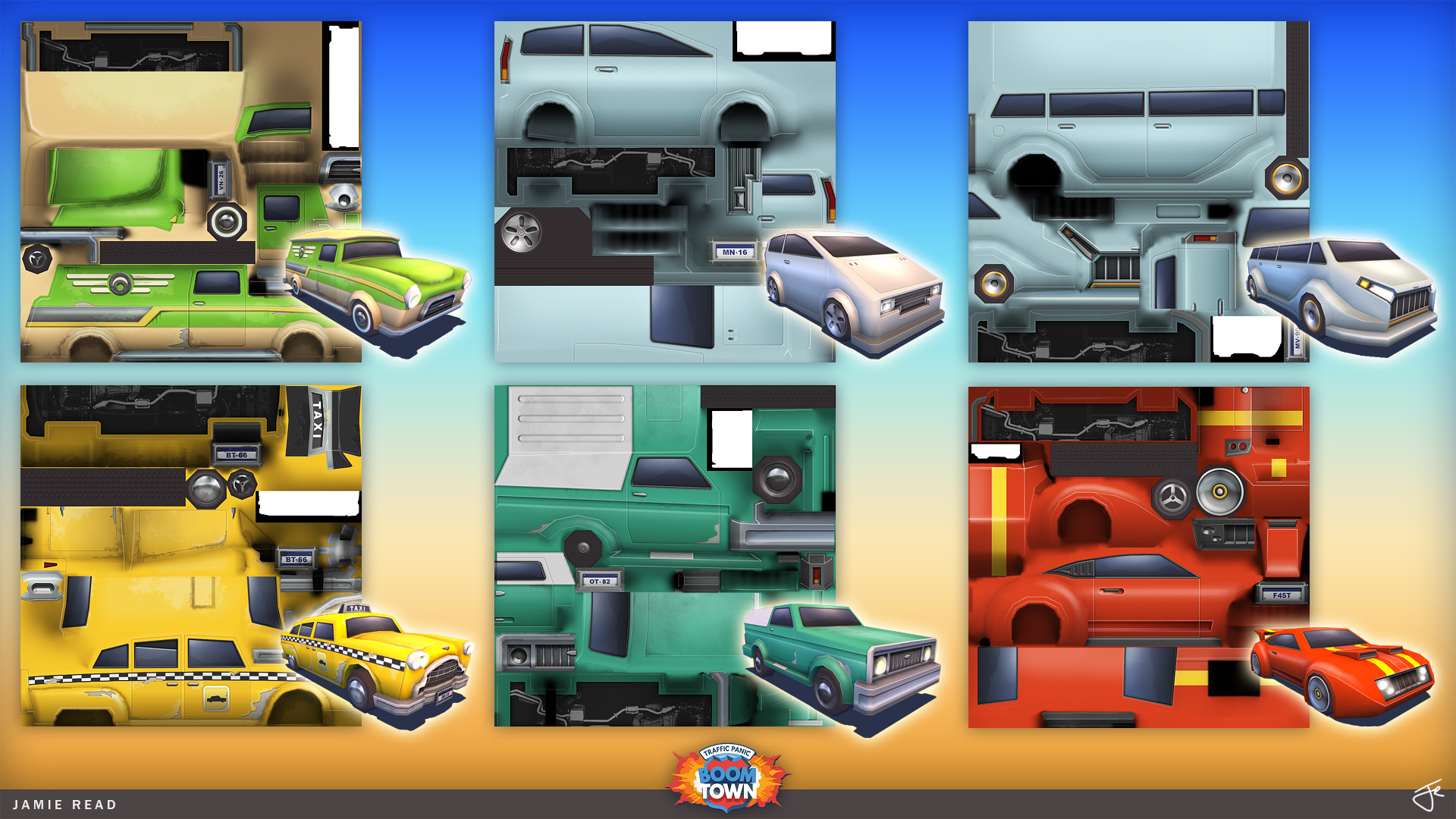 A collection of vehicles I created for the game 'Traffic Panic: Boom Town' (iOS + Android).
I was responsible for modelling and texturing these assets.
Modeled in Maya, textured in Photoshop and rendered in Unity.
All vehicles use two textures; a 512x512 texture (diffuse only) for the vehicle itself and a 128x128 shared emissive texture for the lights.
These vehicles had a 1k triangle budget.
Each vehicle took between 2 - 2.5 days to complete (with one LOD).